Why Bio-Med QC for your AQA System
USP <797> standards state: "The issues to consider in the development of a media-fill test are media selection, media-fill procedures, fill volume, incubation, time and temperature, inspection of filled units, documentation, interpretation of results, and possible corrective actions required."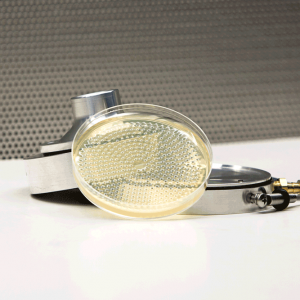 Bio-Med QC™designs, develops and supports Asepsis Quality Assurance (AQA) systems for compounding pharmacies with all these fundamentals in mind.
As the leading expert in USP <797> compliance programs, we evaluate and optimize the microbiology aspect of your quality system including your operational processes and staff technique.
At Bio-Med QC™, we provide you with the material, the methods and the microbiology you need to achieve the USP <797> compliance you require to operate. 
Make the choice and select us to help you stay compliant.
The Bio-Shield AT™ test kit includes clearly written procedures and easy to follow procedural diagams to lead you to an accurate result.
Bio-Med QC™expert microbiologists are available to set up your Bio-Shield AQA system to accurately simulate your most challenging compounding protocol.  Your Bio-Med QC™system is flexible.  It is easily customized to your specific compounding practices now – and to changing requirements in the future.
A single partner saves you time and money.
Discover Why Bio-Med QC™ is the leader in design, manufacture and support.